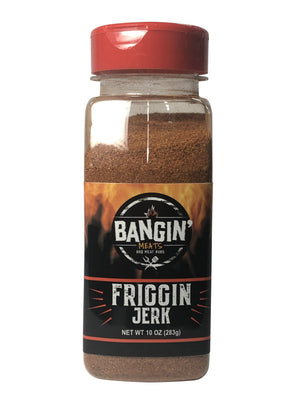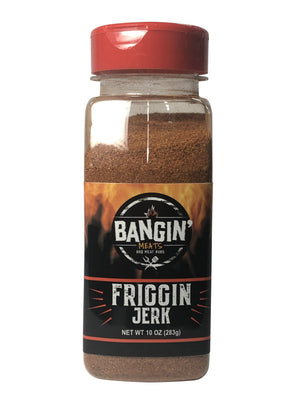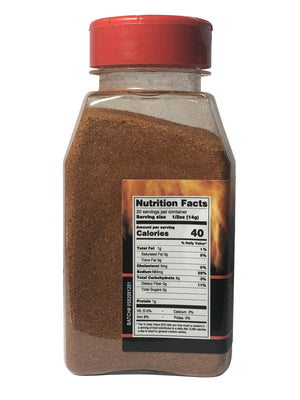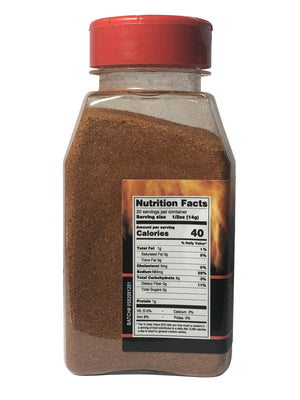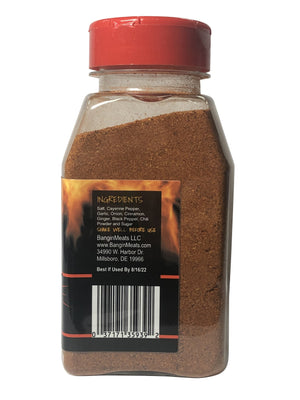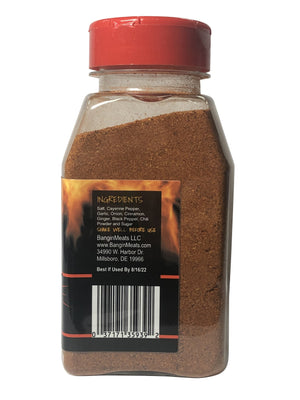 On Sale
BanginMeats FRIGGIN JERK Chicken and Fish Seasoning Rub 10oz
BanginMeats FRIGGIN JERK Chicken and Fish Seasoning Rub 10oz
10 Oz Shaker/Pourer Jar
Do you prefer your meat spicy, fiery and zesty? If so our BanginMeats Friggin Jerk Seasoning is the best choice for you. The combination of sweet and spicy ingredients gives your grilled foods a robust, zesty taste without overpowering the flavor of its own.
We cut down all the individual spices, refine and blend them to make a perfect mixture that gives you a distinct Caribbean taste. Our all-in-one mixture means you  no longer have the hassle of measuring every single spice according to the dish. Whether you're a chef or a home cook, BanginMeats Friggin Jerk Seasoning helps you save on prep time. To use the seasoning simply sprinkle it on prior to grilling or make a delectable marinade to further infuse flavor. However you use it, you are ensured of getting a one of a kind  flavor combination.
Whether you're making chicken wings, grilling fish or seasoning eggs, the addition of our BanginMeats Friggin Jerk Seasoning will enhance its flavor. It also adds a wonderful, natural, vibrant colour to your dish which makes it a delight to the eyes as well as the tongue.
Ingredients
Salt
Cayenne pepper
Garlic
Onion
Cinnamon
Ginger
Black pepper
Chili powder
Sugar