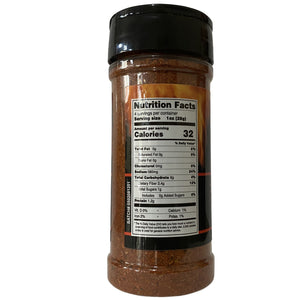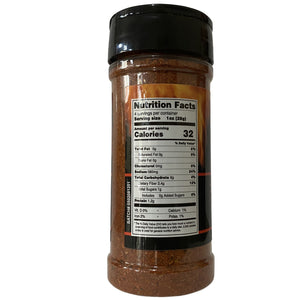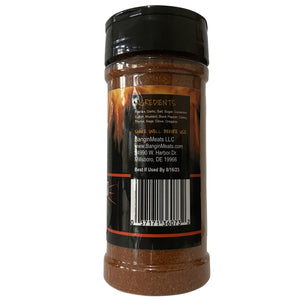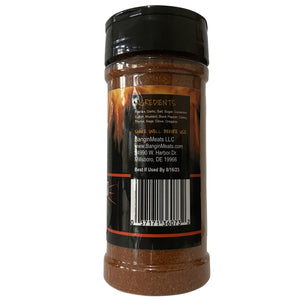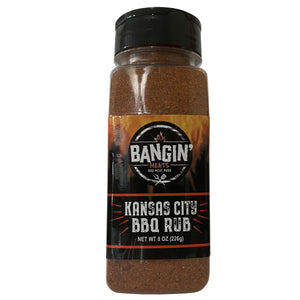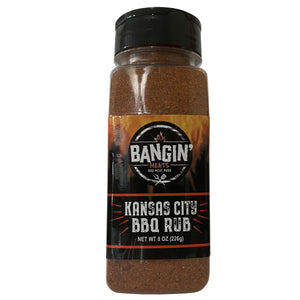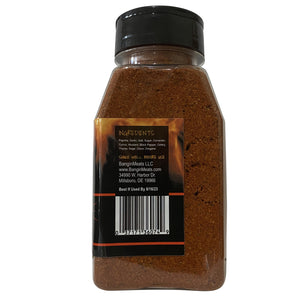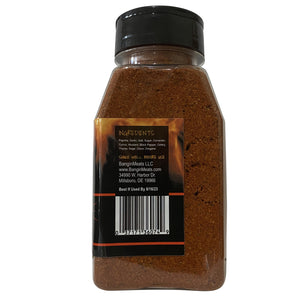 On Sale
BanginMeats KANSAS CITY BBQ RUB Seasoning
Available in 4oz or 8oz bottles.
FROM THE BBQ CAPITAL OF THE WORLD Kansas City BBQ is used on a wide variety of meats including beef brisket, pork ribs, pulled pork and chicken.

SAVORY BBQ RUB this rub is less sweet and a bit more savory as it provides the best compliment to a sweet BBQ sauce

PERFECT FOR SMOKING can be used with a wide variety of woods such as oak, pecan and apple and perhaps the most popular - hickory.

HAND BLENDED from paprika, garlic, salt, turbinado sugar, coriander, cumin, mustard, black pepper, celery, thyme, sage, clove, and oregano.

CAN MAKE SAUCE when combined with a few other ingredients you can also use our rub to make a sauce that is perfect for grilling nearly any type of meat.
Kansas City is considered by many to be the "BBQ Capital of the World". Kansas City barbeque used a wide variety of meat - including beef brisket, beef ribs, pork ribs, pulled pork, smoked sausage, smoked or grilled chicken and evenfish. Our BanginMeats Kansas City BBQ Seasoning Rub balances out the strong flavor of Kansas City BBQ sauce with its savory ingredients to create an excellent complement to the sweet BBQ sauce you love.
We recommend that you use 1 tablespoon of rub per pound of meat. Add to the meat and rub it in thoroughly with your hands. Be sure to coat both sides evenly. Once this is done place the meat in a re-sealable plastic bag and place in the refrigerator for at least 4 hours. For best results refrigerate for 24 hours. Some even choose to refrigerate for 48 hours prior to cooking.
To make an excellent sauce add 1 cup of tomato sauce, 1/2 cup of cider vinegar,1/2 cup of water and 2 tablespoons of spice rub to a medium saucepan. Simmer on low for 20-30 minutes. You can adjust the spice blend to suit your tastes.
Ingredients:
Paprika
Garlic
Salt
Sugar
Coriander
Cumin
Mustard
Blackpepper
Celery
Thyme
Sage
Clove
Oregano