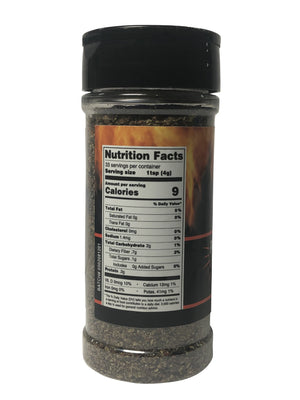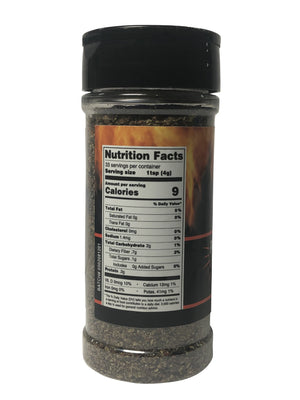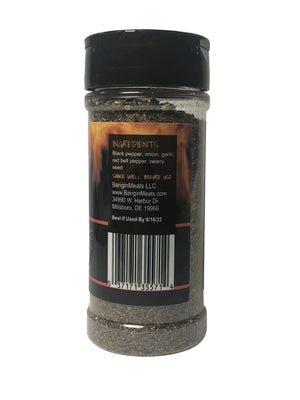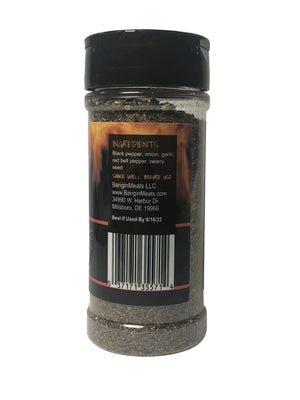 On Sale
BanginMeats PENNSYLVANIA PEPPER Seasoning
BanginMeats PENNSYLVANIA PEPPER Seasoning 4.6oz
4.6 Oz Shaker/Pourer Jar 
Tired of the same old black pepper on your table? Our BanginMeats Pennsylvania Pepper takes pepper to a whole new level. This pepper seasoning contains green pepper, roasted red pepper and just a hint of garlic. Give our gourmet pepper blend a try and discover what you have been missing.  BanginMeats Pennsylvania Pepper is sure to become your permanent replacement to your standard black pepper. Use BanginMeats Pennsylvania Pepper on everything-burgers, steaks, chicken, fish, soups, salads, eggs and vegetables.
4.6 oz. SHAKER / POURER JAR allows you to either refill your own pepper shaker or use our bottle right on your table   
SUPERIOR QUALITY black pepper blend mixed with hints of garlic, green pepper and roasted red pepper.
VERSATILE AND DELICIOUS Pennsylvania Pepper can be used on any food you would normally add pepper to. It will instantly enhance its flavor.
SALT AND SUGAR FREE