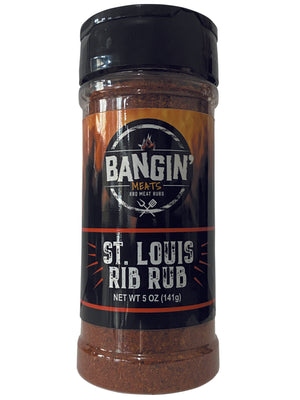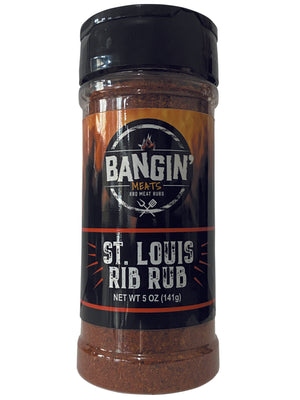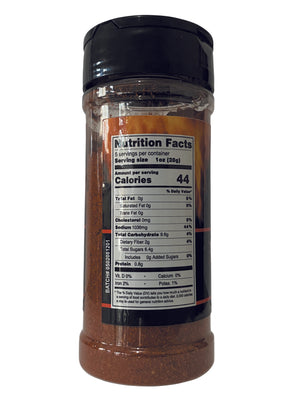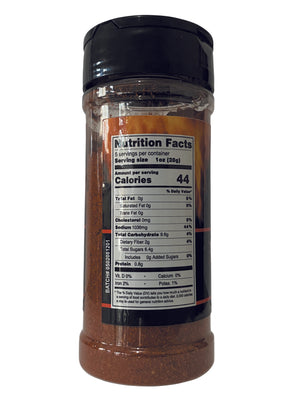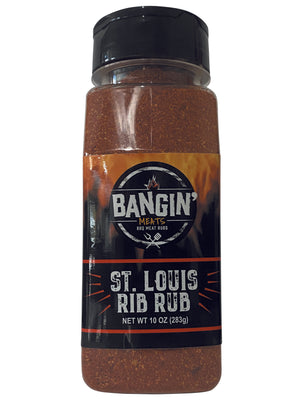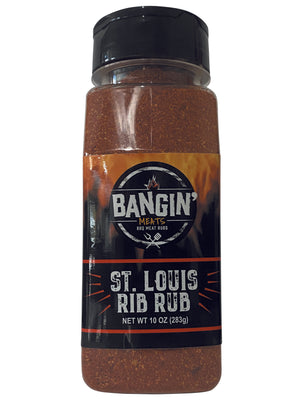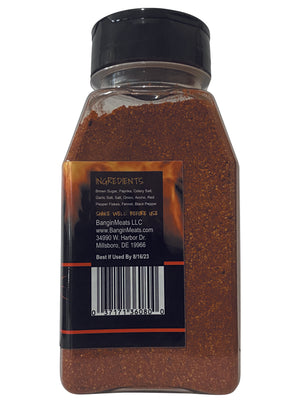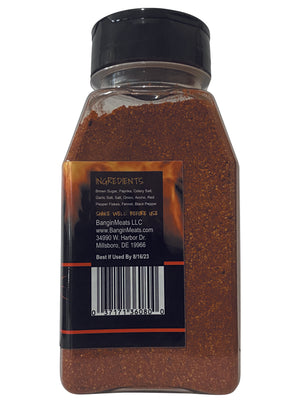 On Sale
BanginMeats ST LOUIS RIB RUB BBQ Seasoning
Available in 5oz or 10oz bottles.
EXCELLENT ST.LOUIS STYLE BBQ our rub can be used for any type of BBQ not just ribs. Our rub was created to balance out the thinner more tangy St. Louis style BBQ sauce.

PERFECT RIBS smother your ribs with our rub prior to smoking or slow cooking. They will be ready for that sauce as soon as they are falling off the bone.

BROWN SUGAR provides the sweetness while the celery salt rounds out the flavor profile, you'll also find a delicious hickory undertone

SMALL BATCHES we blend our BBQ rubs in small batches to ensure freshness and quality of the ingredients.

GREAT ON POULTRY our rub can also be used for chicken on the grill or on the smoker. This rub makes wings that are out of this world!
Our BanginMeats St Louis Rib Rub was created for all kinds of St. Louis style BBQ. St. Louis BBQ is unique due to its thinner more tangy BBQ sauce. When that sauce is used in combination with our rub the results are fantastic! Simply cover your meat with our BBQ rub prior to smoking or slow cooking and it will be ready to slather up with St. Louis style BBQ sauce as soon as it's done.
Our rub is excellent with ribs but is also great on pork steaks, pork shoulder and pork butts. It will provide an extra level of flavor for pork BBQ and even chicken BBQ. Try our rub on grilled or smoked chicken breasts or chicken wings. You simply cannot go wrong!
We recommend starting with 1 tablespoon per lb of meat and adjusting to taste from there.
Ingredients: 
Brown sugar
Paprika
Celery salt
Garlic salt
Onion
Ancho
Red pepper flakes
Fennel
Black pepper